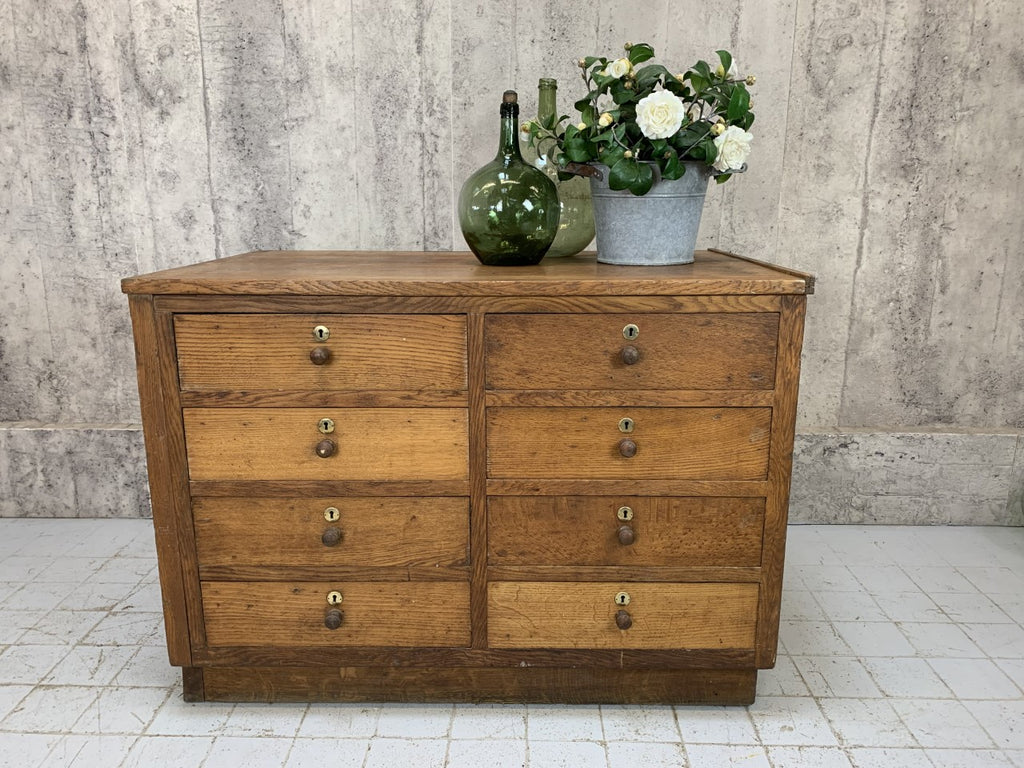 123.5cm Wide Oak Shop Counter Drawers
SOLD
Dimensions:  123.5cm across x 75.2cm deep x 90.5cm high.
Simply fabulous set of solid oak drawers, taken originally from a shop, perhaps a clothes shop.  Made from solid oak, with beautiful brass surrounds  to the key holes, the drawers are generous, well made and in beautiful original condition.  Ready to use as it is.. ideal for a Gentleman's dressing area.

Ref: 7122
Our listed price INCLUDES delivery within mainland UK.  If you would like instead to pick up your purchase from our Milton Keynes Showroom, we would be able to reduce the price to £1,395.00.  Contact me on sophie@vintagefrench.com for more information.