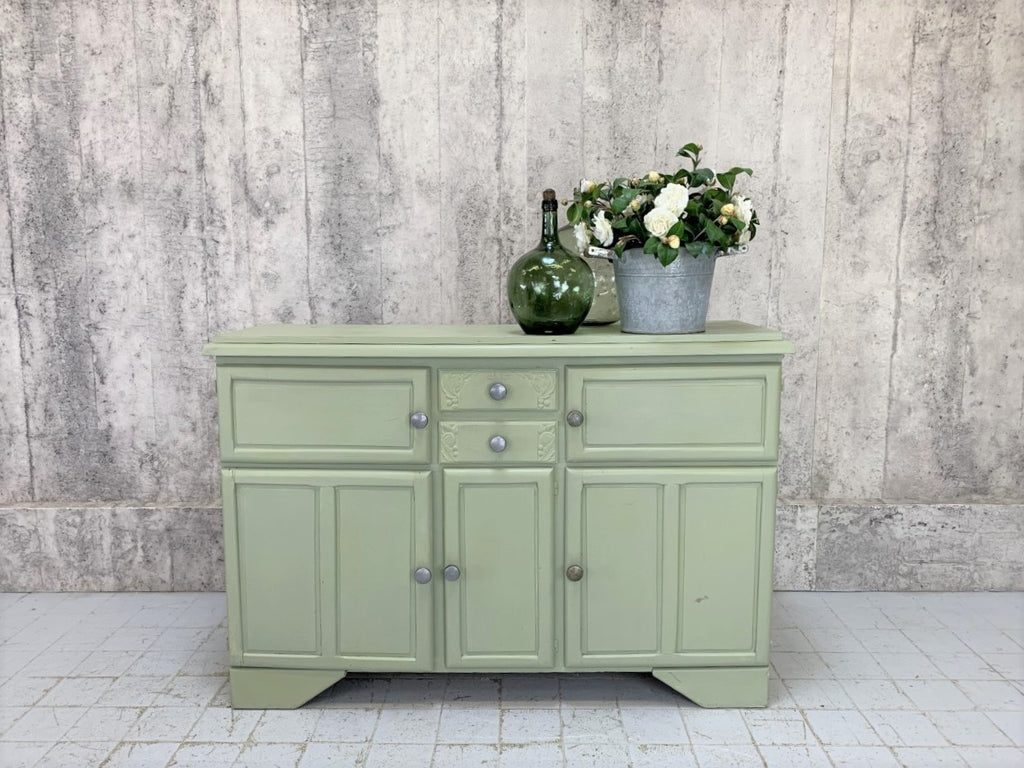 1950's Green Painted Wood Sideboard Cupboard and Drawers
SOLD
Dimensions: 143cm long  x 45cm deep x 97cm high,  Small Cupboard 48.5cm wide x 36cm deep x 27cm plus 85cm wide x 37cm deep x 24cm high, plus 48.5cm wide x 37cm deep x 51cm high
This 1950's sideboard storage is made from solid wood, is heaving and the structure is strong and sound.  There has been painted this fund pistachio green, but this would be easy to remove or paint over in your own colour scheme, should you wish to.  We have priced accordingly.
This piece offers huge amounts of storage with the selection of drawers and cupboard space.  A solid and sound piece that could be used as a kitchen unit or as storage in a bedroom, playroom, hallway or office.
Ref:  281/21
Our listed price INCLUDES delivery within mainland UK.  If you would like instead to pick up your purchase from our Milton Keynes Showroom, we would be able to reduce to £655.00  Contact me on sophie@vintagefrench.com for more information.