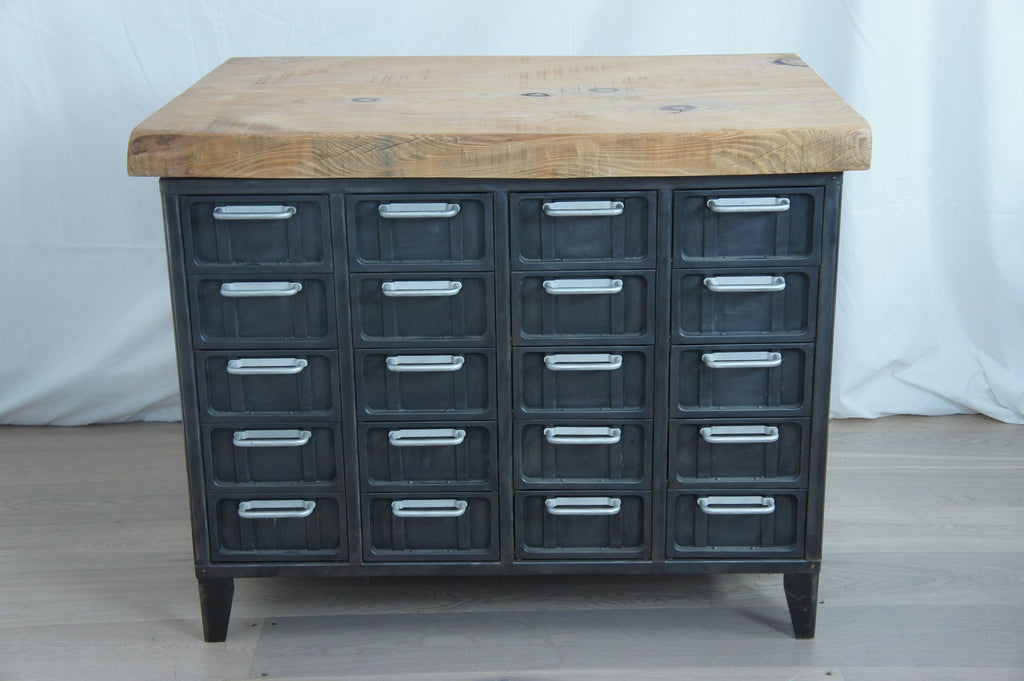 Industrial Drawer Unit
SOLD
Dimensions:  70cm wide x 89cm hign x 50cm deep.  Opening for top shelf 15.5cm and for bottom shelf 15cm.  The drawers are 38cm wide and 15cm wide.
This Industrial Military Drawer Unit has been updated with a large piece of wood for the table top.  It would make a wonderful kitchen island for a small modern kitchen space, or a storage unit for a work space.  It looks beautiful from all four sides and is in wonderful condition.  The drawers run smoothly and house the original drawer furniture.  An exciting find for any home, big or small.
Our listed price INCLUDES delivery within mainland UK.  If you would like instead to pick up your purchase from our Milton Keynes Showroom, we would be able to reduce the price to £655.00  Contact me on sophie@vintagefrench.com for more information.