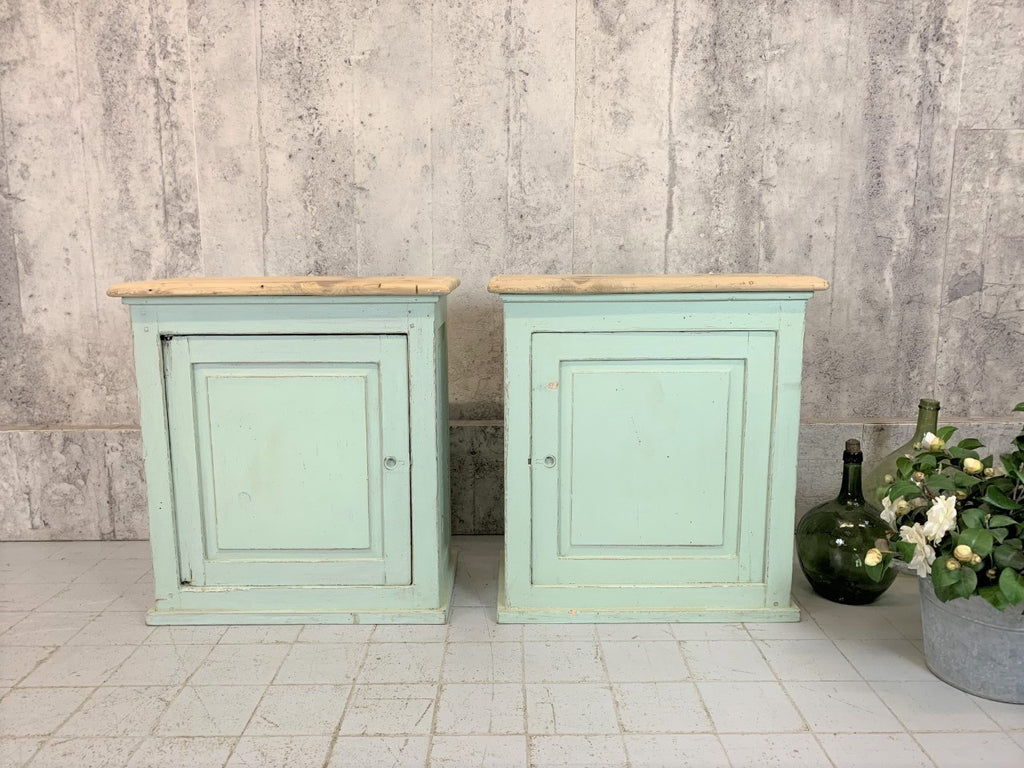 Pair Provencal Factory Bedside Cabinets
Dimensions:  66cm wide x 37cm deep x 71.5cm high  Shelves are 55cm wide x 23cm deep x 35cm high and base to the underside is 32.5cm
A unique pair of bedside cabinets created from fixtures taken from a Provencal Factory.  I have romantic ideas of these coming from a lavender or perfume processing factory, which are abundant in Provencal.

Both are in wonderful condition, the wood is sound and strong despite its age and use.  They have been painted with this duck egg blue finish, which can be painted over or stripped back.  There is one shelf in each cabinet which offers oodles of storage space.  more shelves could be inserted too should you wish too.. there is plenty of space.
A rare and unique pair.  ready to use as they are.
Ref: 378/21
Our listed price INCLUDES delivery within mainland UK.  If you would like instead to pick up your purchase from our Milton Keynes Showroom, we would be delighted to offer you a reduction in the cost to £925.00.  Contact me on sophie@vintagefrench.com for more information.