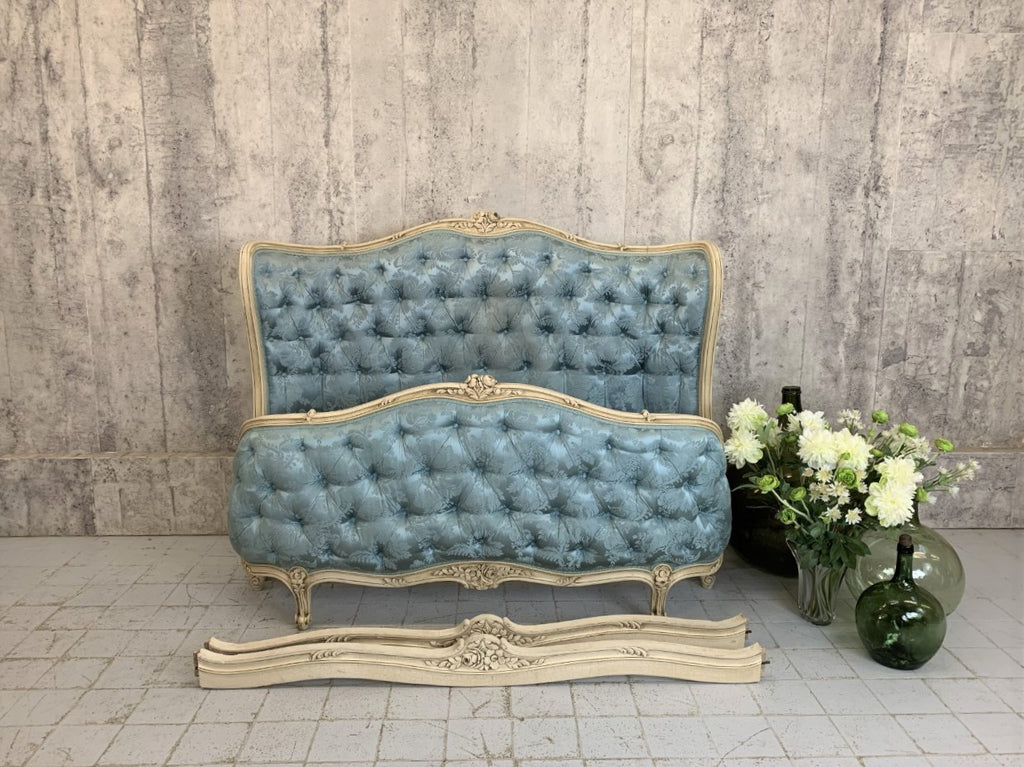 Pale Blue Satin Jacquard Upholstered and Buttoned French Corbeille Bed Frame
SOLD
Dimensions:  Headboard 152cm wide x 122cm high Footboard 152cm wide x 77cm high.  Mattress are is 185.5cm long x approximately 140cm wide
We usually steer clear from these upholstered corbeille beds, simply because the fabric is usually too terrible to continue using or the cost of reupholstering makes them un-affordable.  Which makes this find unique.  The fabric on this bed is this wonderful light blue jacquard satin which is in very good condition.
The bed dates from 1930 and is typical of its style.  If you did want to recover this bed, the shapes of the corbeille give the piece the most beautiful movement, and the carved details on the legs are beautiful too.  This is the bed frame only.  4 pieces.

Ref:
Our listed price INCLUDES delivery within mainland UK.  If you would like instead to pick up your purchase from our Milton Keynes Showroom, we would be delighted to offer you a reduction in the cost to £425.00.  Contact me on sophie@vintagefrench.com for more information.