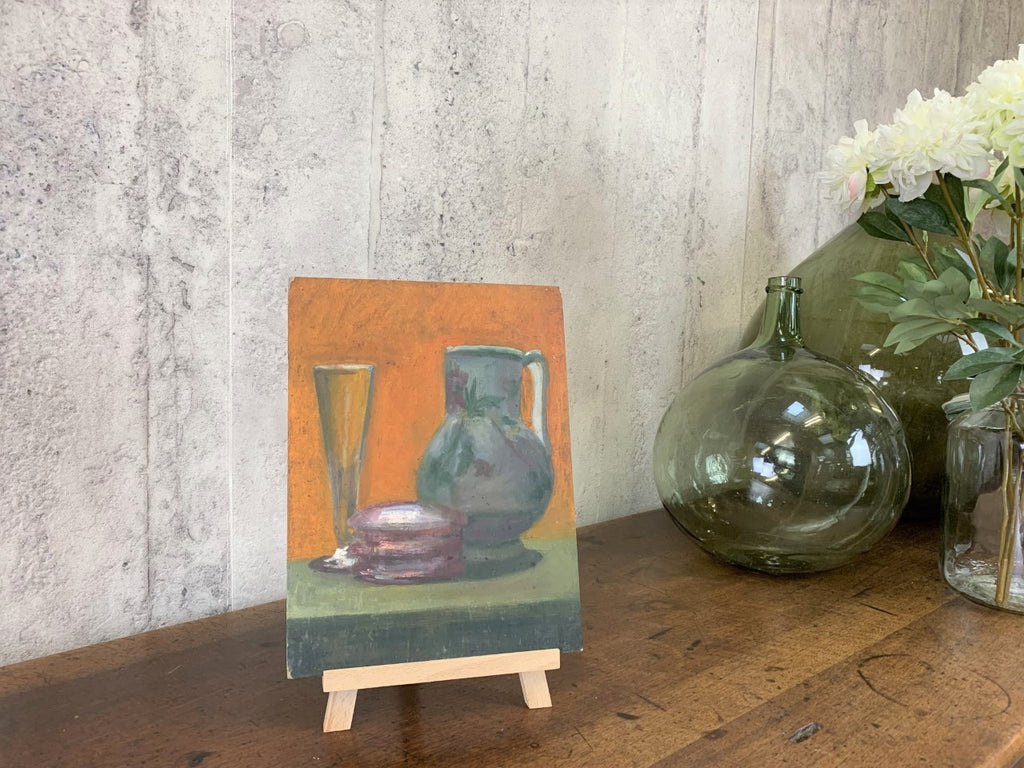 'Vases' Amateur Acrylic Unsigned
SOLD
Dimensions:  32cm x 24cm.
A charming, amateur acrylic on board, impression of three receptacles painted in these wonderful autumnal colours.  This would be ideal to position on a kitchen shelf or to include in an autumnal decorative montage.  This image is unsigned by the artist.  Honest and modest, this is a charming amateur composition.

Ref:
Our listed price INCLUDES delivery within mainland UK.  If you would like instead to pick up your purchase from our Milton Keynes Showroom, we would be delighted to offer you a reduction in the price to £32.50.  Contact me on sophie@vintagefrench.com for more information.