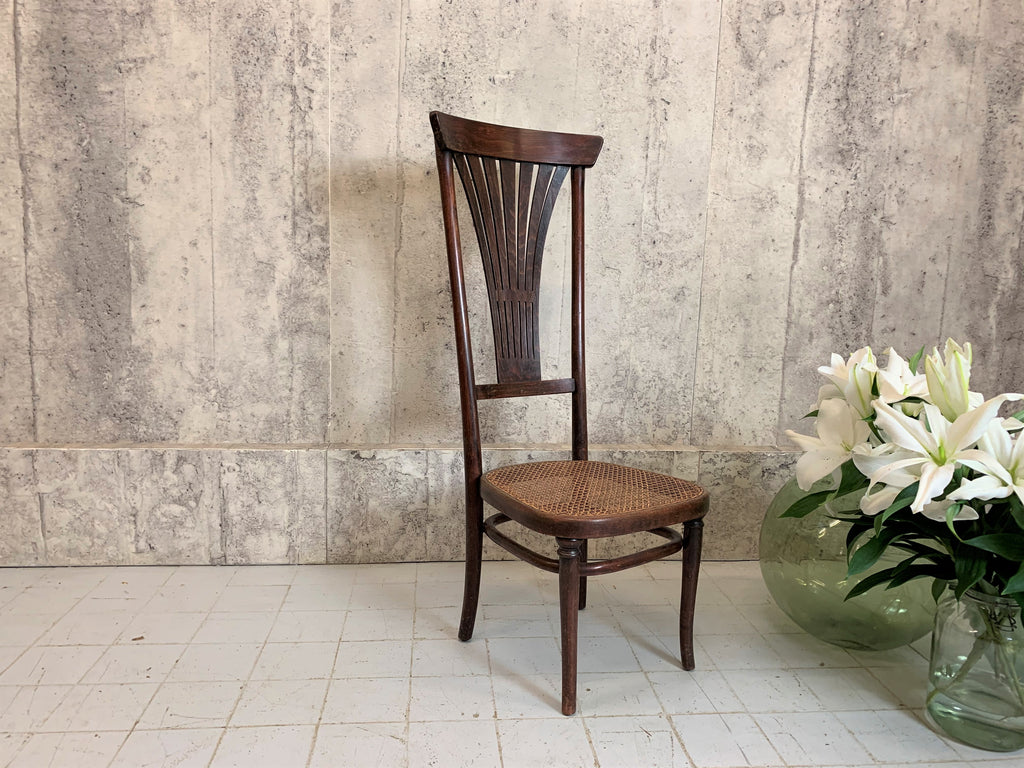 High Backed 'Nanny' Cane Bentwood Chair
Dimensions:  40cm wide x approx 46cm deep x 109cm high.  Seat height 37cm x 46cm deep.
I mean... have you seen anything like this before?! No!  Nore have I!  I believe it is a Nanny's chair.  Certainly it was designed for someone with a very straight back who wanted their authority known.
Made from bentwood and cane seating, this is a classic style of bentwood chair, but with a rather elongated back!  A decorative piece now full of curiosity!
Stock Number:  89/21
Our listed price INCLUDES delivery within mainland UK.  If you would like instead to pick up your purchase from our Milton Keynes Showroom, we would be delighted to offer you a reduction in the cost.  Contact me on sophie@vintagefrench.com for more information.