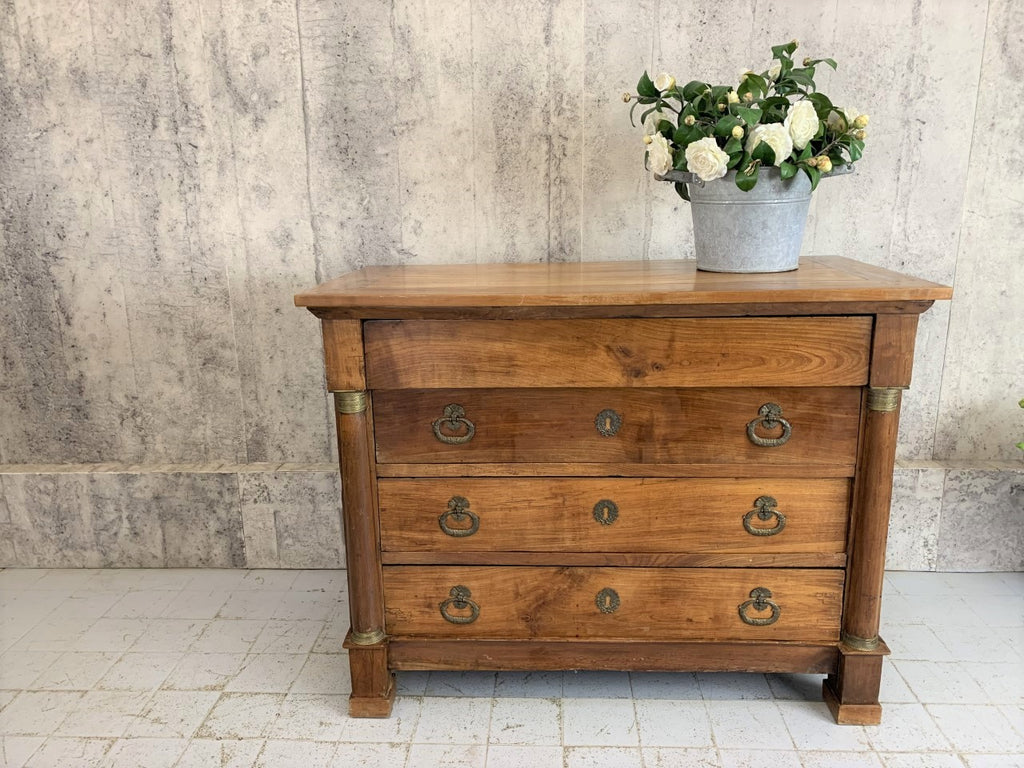 Napoleon III 4 Drawer Chest of Drawers with Columns
Dimensions: 117cm wide x 58cm deep x 91cm high.  The top drawer measures 91cm wide x 45cm deep x 9cm high.  The other drawers measure 90.5cm wide x 45cm deep x 13.5cm high and the additional two drawers are both 13.75cm high.
A fabulous looking Napoleon III chest of drawers with columns and the original metal drawer furniture and column decoration.  The top drawer has a wonderful compartment detail.  All the drawers run well and are in good working order, the wood itself is well loved and well used with the usual bases and bruises.  At the bottom on both sides you can see some wood rot, which has been treated and is simply aesthetic.  Should the chest be slipped into an alcove, these areas of wear wouldn't be visible, but they don't effect the overall character, handsome look of this fabulous chest of drawers.  We have priced accordingly.

Ref: 
Our listed price INCLUDES delivery within mainland UK.  If you would like instead to pick up your purchase from our Milton Keynes Showroom, we would be able to reduce the price to £755.00.  Contact me on sophie@vintagefrench.com for more information.