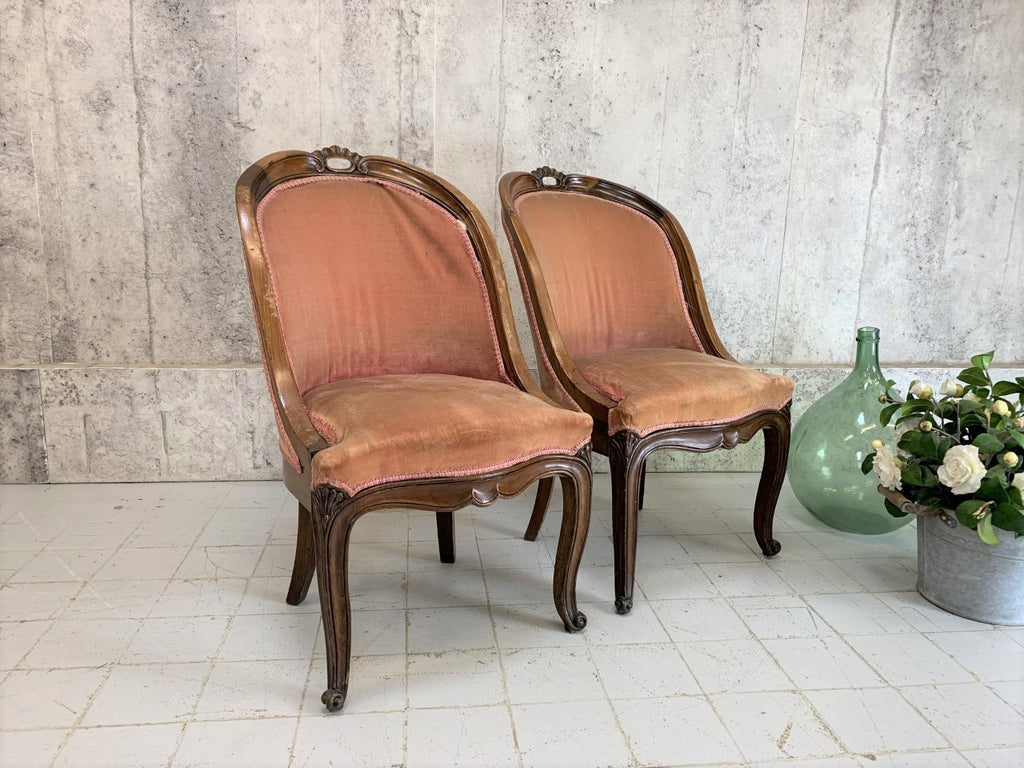 Pair Decorative French Wooden Framed Chairs to reupholster
Dimensions: 49 cm across x app 52cm deep x 84cm high.  Seat height 41cm x 41cm
Offering a surprisingly comfortable sitting position these chairs would probably have been designed to sit at a low table, perhaps circular or oval for high tea and reading at!  We actually have 4 in total should you wish to use them all together.
The frames are a beautiful warm wood, structurally sound and all that is required is new upholstery.  These could very easily be used as bedroom chairs or office chairs too.
Ref: /21
Our listed price INCLUDES delivery within mainland UK.  If you would like instead to pick up your purchase from our Milton Keynes Showroom, we would be delighted to offer you a reduction in the cost to £225.00.  Contact me on sophie@vintagefrench.com for more information.