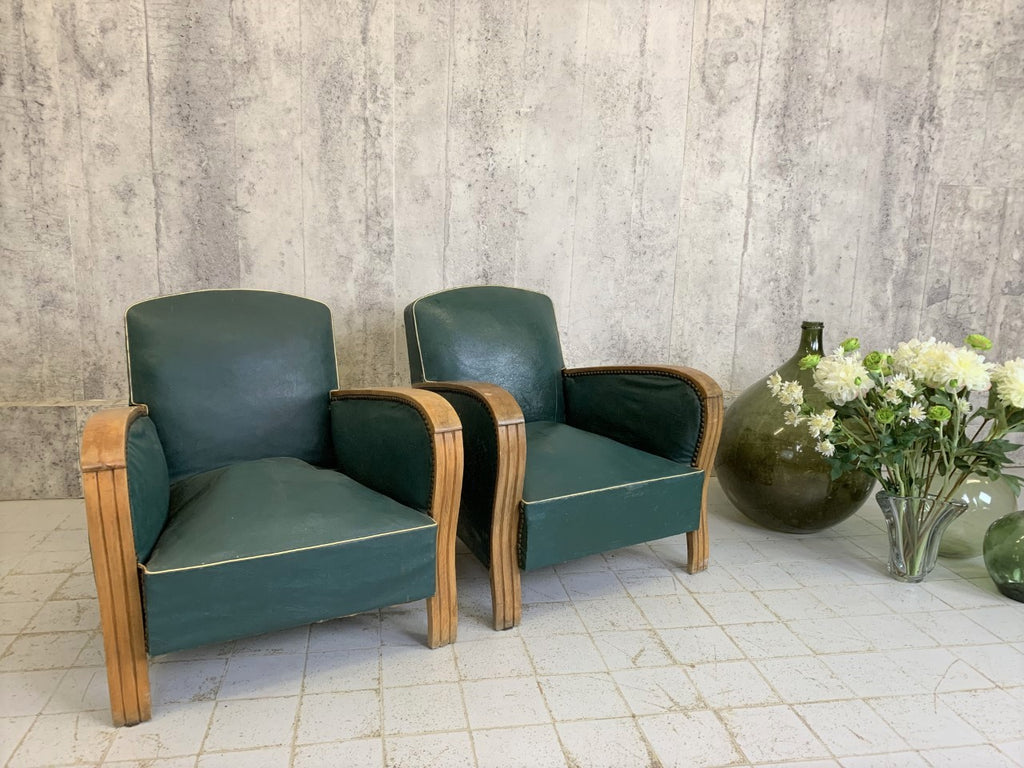 Pair of Green Art Deco Style Lounge Chairs to reupholster
SOLD
Dimensions:  68cm wide x 73cm deep x 70cm high.  Seat height 30cm x 47cm deep.
If I were able to keep each and every pair of these wonderful Art Deco armchairs I would in a heart beat.  The arms to this pair are really quite unique... So modern in their styling, but so typically Art Deco too.
The upholstery as you can see needs attention and replacing, but the structure of this pair is sound and ready to use as it is.    An ideal pair of armchairs for a sitting room, bedroom, office or commercial space.
Ref:
Our listed price INCLUDES delivery within mainland UK.  If you would like instead to pick up your purchase from our Milton Keynes Showroom, we would be delighted to offer you a reduction in the price to £725.00.  Contact me on sophie@vintagefrench.com for more information.